London Logo No Go
…so, the logo for the 2012 London Olympics, along with associated advertising was unveiled the other day to a storm of criticism.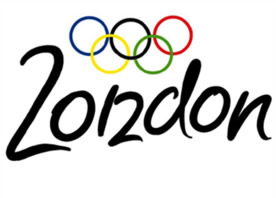 What? Oh, no, that's not it at all.
That is actually quite a nice logo that was designed by Richard and Chris Voysey, and that won the BBC competition to try and find a better alternative. Just consider this: this was put together by a graphic designer and his brother in about 20 minutes of their spare time.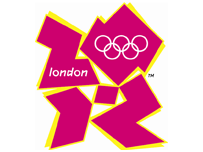 On the other hand, the firm that were paid £400,000 to come up with the London 2012 Olympic logo and associated advertising took an awful lot longer and came up instead with this…
No, I haven't got the pictures the wrong way around.
There's just one problem with it. It's crap.
I don't mean run of the mill crap, the sort of dull, everyday crap you can't be bothered to complain about that's almost borderline acceptable (and would be defined as satiscraptory by Roger's Profanisaurus), I mean really, arse-numbingly awful.
The jarring colours and blocky graphics don't speak to me of a modern, vibrant, thrusting London. What they're actually saying to me is:
Look at me! I'm an opening credit sequence for Grange Hill that someone put together on their Sinclair Spectrum and I was rejected by the BBC back in 1984, but please use me now!What it says to me
Although someone else described it as "looking like Lisa Simpson performing a sex act" — look at the right hand half of the picture. Okay, I see what they mean, now how do I stop it looking like that?
The logo was launched on Monday. So was the online petition calling for it to be scrapped which had collected almost 50,000 votes in two days before closing down on Wednesday when:
a London 2012 spokesman said ditching the design was "not an option", whatever the strength of public feeling.BBC News (1)
Well, it's nice to know that the London 2012 committee are so comfortable up their in their ivory towers, that they'll keep plodding onwards despite the overwhelming public feeling of dislike — sorry, loathing — towards the logo.
On the other hand it's just a teensy bit of a shame that the British public have been completely disenfranchised from our Olympics paid for by our money because certain people don't give a toss about public opinion. Right. Nice to know you care.
And even if it was just a matter of taste, that would surely be bad enough. But no, the saga of incompetence continues on…
It turns out that it breaches well known guidelines for flashing content with a 6-second segment which could easily have been automatically tested (by the Harding FPA test) that could affect people with photosensitive epilepsy, is therefore in breach of Ofcom guidelines and indeed is believed already to have triggered over 20 seizures. Now if someone is not aware of these sorts of guidelines, or isn't capable of checking them, then in my opinion they are clearly not sufficiently competent to carry out that job.
I simply don't see how you can make the case that someone is sufficiently competent to put together TV advertising if they are not aware of the Ofcom guidelines that legislate for that very thing:
The one thing most people know… about epilepsy is that flashing lights and flashing images can cause them problems.Simon Wigglesworth — Epilepsy Action (on BBC News (2))
Indeed, MPs from each of the major political parties have called for it to be rethought, as has the Mayor of the city hosting the damn thing.
…[Ken] Livingstone [London's Mayor] said the designer should not be paid a penny for the "catastrophic mistake".

…[Labour MP Stephen] Pound said the government should intervene, before "more seizures are triggered and the reputation of the London Olympics is further sullied".

…Conservative MP Philip Davies described the design as "childish and ridiculous" and "a pathetic attempt to appear trendy"

…Liberal Democrat MP Bob Russell, who also signed the motion, said the £400,000 spent on the logo's design had been a "spectacular waste of money".
So, it's well-liked then?
Let's be fair though, and hear the other side of the story. Apparently Michael Wolff, of designers Wolff Olins, said it has not been "done justice". Okay. Let's hear what Wolff Olins have to say:
Wolff Olins
Hmm. It appears that there is no mention of this — or at least I couldn't find one — on their official site. I'm perfectly prepared to listen to their side of the story, but they appear to be unwilling or unable to provide a reasonably explanation as to why, despite being asked to design a TV advert, they didn't seem to notice that the advert they'd designed was in breach of Ofcom guidelines (as well as being bloody awful).
Justice? Give the £400,000 back and we'll take about justice…
Although perhaps their lack of foresight could have been, well, foreseen:
Will the launch of Innocent Drinks' new water-based beverage dilute the brand? Jon Edge, senior designer at Wolff Olins thinks notWolff Olins article from July 2003
Except in May 2007, the water-based beverages produced by innocent Drinks (small 'i', note to Wolff Olins "pay attention to detail") were re-launched as an entirely new brand called This Water:
Our juicy waters are no more – as of today they're going to be known as This Water, which is a new brand we've invented. It means that we can leave innocent to focus on fruit, while This Water will be all about (you guessed it) water.innocent
Erm… right. Not quite what Wolff Olins predicted.
Meanwhile back at the ranch, the question is, are the London 2012 team prepared to listen to, and be answerable to the Great British Public? Well, no obviously — they've already made that clear.
Will they change their mind now that the politicians have come wading in, however? If they do, then any reference to "listening to the public" is bollocks as they've already stated they are willing to ignore public opinion; it's more a case of doing what the politicians tell them. Although that's maybe not a bad thing, as they ought to be accountable to somebody!
Are they a bunch of incompetent buffoons with their heads planted firmly up their own arses? You make your own minds up… I'm off to find something else to rant about.
You can follow any responses to this entry through the
RSS 2.0
feed.
89 Comments to London Logo No Go